APARTMENT MOVING
Moving your apartment has never been as easy as with our professional California movers.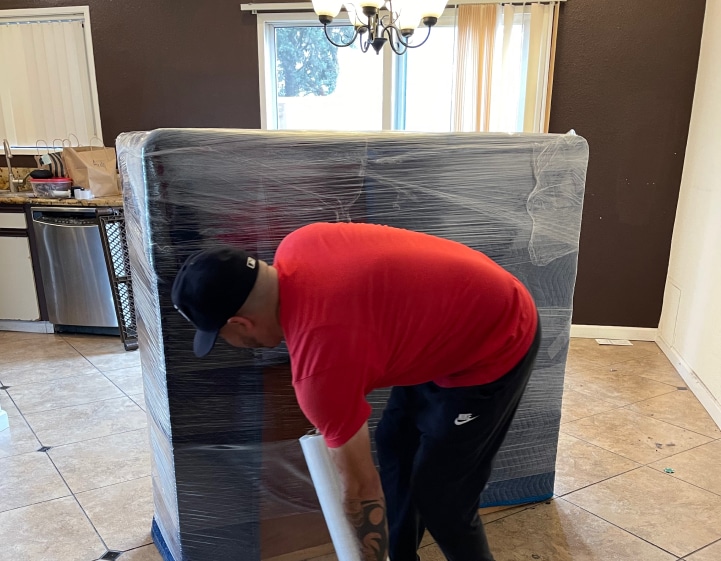 Every relocation is different, but each one has a set of rules which, if followed, can make it much more pleasant. Hiring our apartment movers California-based may not be a rule, but it surely will release you from a lot of hard work. Bravo Moving invites you to get in touch with us and see how exactly can we help once you decide to move your apartment and how will you benefit from it! 
Our apartment movers California offers can fully carry out your relocation!
For many years now, we have been helping people move their apartments from one place to another. And thanks to our professional team, we are proud to have so many successful ones. Apart from their skills to deal with large items quickly and efficiently, we must say that our moving services are yet another reason for that. Once you decide to move with us, you can count on:
How does it work?
As soon as you trust our apartment movers from California with your items, you can be assured everything will be in good hands. Our team will arrive on time, and start preparing your inventory for transportation. Residential moving in CA doesn't have to last for too long, no matter how big your apartment is. Thanks to our spacious vehicles, your items will fit perfectly and you will be ready to go. In case you have some special and fragile items in your home, let us know on time. We will make sure to prepare everything in order to load and transport them safely. 
How often do people move their apartments in California?
Moving apartments can be a big decision, and for many Californians, it's a decision they make frequently. With its diverse cities, booming job market, and beautiful landscapes, California attracts a lot of people, but it can also be a challenging place to find affordable and suitable housing. So, just how often do people move apartments in California?
According to a report by Apartment List, the average Californian moves every 2.9 years. However, this figure can vary depending on a range of factors. In areas with higher population density and more competitive housing markets, such as San Francisco and Los Angeles, people may move more frequently. This is because rent prices can skyrocket, making it difficult to secure a long-term lease. Additionally, certain demographic groups, such as younger adults and renters, tend to move more frequently than others.
Despite the challenges, there's no denying that California's housing market is dynamic and constantly evolving. Whether you're a renter or a homeowner, it's important to stay flexible and adaptable in the face of changing circumstances - and our apartment movers in CA can give you a helping hand when it comes to that.
Achieve successful relocation at an affordable price!
Feel free to plan a welcoming party in your new apartment or to treat yourself to a nice shopping after moving. Bravo Moving will make sure to protect not only your items but your budget as well. On our website, you can request a free moving estimate, and get a better insight into the final price.
Get in touch with our apartment movers in California today
If you are ready to hire our apartment movers California offers, all you need to do is to give us a call! We will answer all of your questions, and help you prepare for our arrival. Bravo Moving managed to help many people move completely stress-free, and we are looking forward to seeing you among our satisfied clients!
GET IN TOUCH
Send Us A Quick Email