SUN VALLEY MOVERS
Choose trusted movers in Sun Valley for your relocation and ensure a hassle-free move!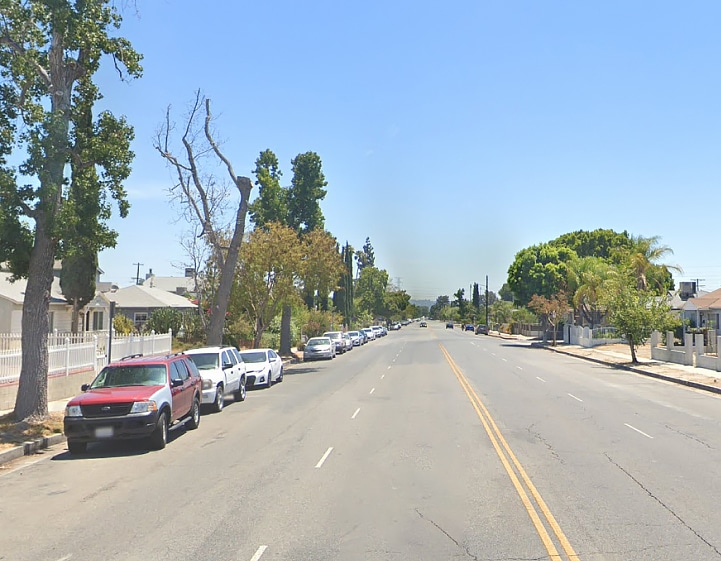 Is there a better feeling than finally finding a perfect place to move to? We are sure there aren't many, and that is why we are ready to help you! Bravo Moving is always trying to cover the locations our clients love, and that is how we landed our services in Sun Valley. And while we can move you there quickly as soon as you give us a call, we can do something else as well! Let us show you why our movers Sun Valley offers are so high in demand, and what makes this place suitable for living and working!
Professional services to the rescue
As you probably know by now, our moving services in California can cover your entire relocation. All of our clients have a chance to choose what is best for them and enjoy their relocation to the fullest. But in case you are moving for the first time, it may not be so easy to decide what moving services you need. Once you decide to move, we can provide:
How can movers Sun Valley offers help ease your relocation?
With a lot of moving experience and countless successful relocations behind us, we are more than ready to deal with yours as well. We will release you from all that hard work of moving and transporting your items, which is something everyone needs. Movers from Sun Valley that we provide can easily deal with large furniture items as well as those that are fragile and delicate. But apart from lifting heavy items, we can do so much more! Let us help you plan the entire relocation, and get to know the place you will be soon calling home. Getting useful information firsthand is essential when moving locally in CA, and we are the people who can do it for you!
Welcome to Sun Valley!
This charming neighborhood is located in San Fernando Valley region and is home to around 71,552 people. Living and working there is an experience of a lifetime, especially for young people and young parents who want to start their families. In fact, Sun Valley is famous for its diversity, as it welcomes people from all over the USA all the time. Its proximity to cities like Burbank, San Fernando, and Glendale is making living there even more suitable, especially when you want to work on your career. This place is even perfect for those who want to downsize and retire, as it has beautiful homes and apartments on the market.
Living and working in Sun Valley CA
Unlike some other places in California, Sun Valley is not that expensive at all. In fact, the living costs rate 156/100. But if you plan on buying property there, you will have to organize your budget well. Housing costs there rate above 300 which is a lot for some households. The good news is that the rest of the costs including utilities and transportation are below the average of 100. California managed to pull itself pretty well from the Global Pandemic, and the economy seems to be stable once again. Anyways, before you hire our movers Sun Valley offers, check your finances and prepare for future expenses.
A lot of you will start looking for a job immediately after the relocation. And Sun Valley is one of those places that surely can provide a great career. From working at FedEx, all the way to building your career in bigger companies, all you need is to find the right one. Huge software companies focus on hiring young professionals the most, so make sure to send out that application on time! Of course, if you plan on working from home, you will get to just enjoy the beauty of Sun Valley and its residents!
Things to see and do
Considering how quickly will our movers from Sun Valley carry out your relocation, you can already start planning what to do after that. Luckily, attractions in Sun Valley will be all around you, and you only need to find those that suit you. Young people can visit places like Tarzana Maze Room and have a night full of excitement with their friends. You can also treat yourself at the Green Room restaurant and enjoy their delicious meals. And not so far from your home, in Tujunga, you can visit the Bolton Hall Historical Museum if you are a history fan. Probably the best thing about the Sun Valley is that there is something for everyone, no matter if you move alone or with your kids. 
Get in touch with us our movers Sun Valley has to offer will be on their way
We know that there is probably one more thing on your mind. In fact, let's talk about it right now! To get the approximate price of your relocation, all you need to do is request a free moving estimate. You can find it on our official website and it will take just a couple of seconds. Our team deeply cares about your budget and we will not let you spend a fortune while moving with us. Give us the most essential details about your move, and in return, we will give you the best possible deal!
It seems like the only thing left to do is to give us a call! We, at Bravo Moving, will be happy to see you join our huge client base, after our movers Sun Valley offers carry out your move. Don't hesitate to ask us about anything, especially if you are moving for the first time! We know there will be a lot of dilemmas and it will not take a lot for us to get rid of them all. Choose professionals for your relocation, and rely on our experience and skills!
References:
https://www.bestplaces.net/cost-of-living/sun-valley-id/los-angeles-ca/50000
https://bestthingsca.com/sun-valley-ca/museums/
GET IN TOUCH
Send Us A Quick Email