INTERSTATE MOVING
Professional interstate movers California residents trust are ready to make your relocation hassle-free.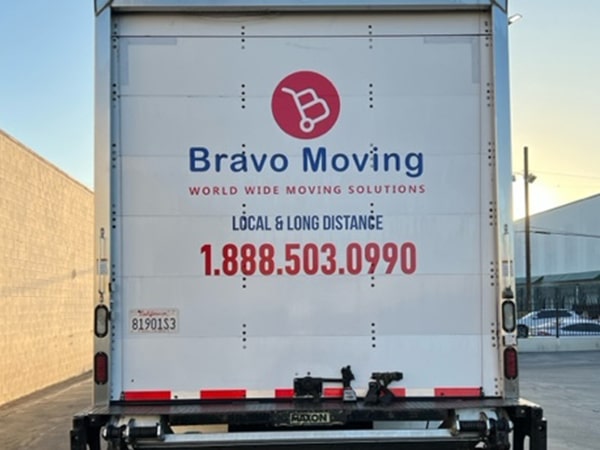 Whenever you are planning a relocation to another state, the help of a professional moving company becomes invaluable. You could do it by yourself if you wanted to, but the results may be very different than what you expect. Therefore, finding good and trustworthy state to state movers in California is one of the most important tasks in the entire process. Moving is a process that involves careful and detailed planning, and often, people get overwhelmed by it. This is why so many choose to hire interstate movers California has to offer. And luckily, we at Bravo Moving have some of the best ones you can hope for. Get in touch with our moving agents today and let us show you just how stress-free interstate relocation can be - with the right partner by your side.
Our California interstate movers work round-the-clock in order to ensure your satisfaction
In case you have always wanted to work with interstate movers from CA that will be at your complete disposal every hour of the day, then you will find us to be your perfect moving match. Apart from being at your full disposal 24/7, we also offer a plethora of moving services you can choose from. Bravo Moving professionals offer assistance with the following moving types and tasks:
Moving Supplies

Storage Services
You can always consult with our interstate movers in case you are not sure which moving services to opt for. Whether you are interested in a full-service relocation or basic moving assistance only, you can rely on our moving team. 
How can you be sure you hired one of the most trustworthy cross country moving companies in California?
However, even if these moving services sound wonderful, you need to make sure that your movers possess certain qualities. After all, you wouldn't want to entrust the entire moving process to a company that you aren't sure is trustworthy. Therefore, when you are searching for interstate movers California offers, you need to make sure that they have the knowledge, expertise, and experience to handle your relocation over the state borders. Luckily, our team of experts possesses all of these qualities. They will surely be able to respond to any moving-related request you may have.
In order to see for yourself that our team of interstate moving experts is one of the best in the business, we invite you to read our moving reviews. Certainly, nothing can tell you more about the way we conduct our business than how we treat our customers. We are sure you won't be disappointed. Check out our website or contact us for any more questions you may have. After all, customer satisfaction is our top priority. Because if you're not happy, we're not happy.
About Bravo Moving
Bravo Moving is a local, long distance, interstate, and international moving professional that is determined to provide our clients with a fulfilling and satisfying moving experience. We know that relocation is one of the most stressful events a person can go through. In fact, it's topped only by divorce or a health crisis. That's why we have composed teams of residential and commercial movers in California who will make sure that you experience success on your moving journey.
Our company has years of valuable experience in the moving industry. During that time, we took care of more than 20 000 moving endeavors. We would be happy to welcome you into our family of happy clients that we constantly expand. Our local movers and long distance movers in California are at your disposal.
Why choose us?
As a relocation professional with experience, Bravo Moving can do wonders for your upcoming journey. For starters, our state to state movers California recommends will work on one thing - a stress-free relocation. Whether you decide to use our interstate commercial or residential movers from California, we will tend to take care of the most intricate parts of the process.
Likewise, our complete assistance is going to result in one other very important thing - a delay-free relocation. When it comes to interstate moving endeavors, time is of the essence. Our interstate movers in California will have to relocate all of your possessions in one fell swoop.
But just because we will tackle all of your furniture at once does not mean that our interstate or international movers from California will be less than immaculate. We always take extra good care of your items, as we want to ensure their complete safety. Moving is unpredictable - but the best cross country moving companies in California don't have to be.
How to get the help of our interstate movers California residents respect?
Hiring our California interstate movers is easy. You can start by giving us a phone call or filling out the free moving quote calculator that's on our website. Either way, you will have our team calculate a free estimate of how much you can expect to pay in the coming months.
Have our California interstate movers help with common interstate moving challenges
Every interstate relocation is topped with a number of challenges. One of the biggest problems regarding this moving type is the fact that you have to relocate everything in one go. California local movers have the luxury of making a few trips to retrieve your items, although this is rarely ever necessary. However, those facing an interstate move have to think ahead of time. That's why one of the first things our interstate movers in California will do is to tailor a unique moving plan. With it, we will have a precise idea of how to relocate your items within the given time frame.
The cost of an average interstate relocation also happens to be a huge problem for those on the move. Most people believe that investing in the best interstate moving companies California has to offer will elevate their moving costs significantly. In reality, this is going to do wonders for their upcoming journey, as movers have the best moving and packing practices. Their efficiency will save you time and energy which is better invested in your business or family. With Bravo Moving by your side, you won't have to worry about a thing - we got this.
Moving in and out of California statistics
California is a popular moving destination that draws many people to it every year. However, there are just as many people who decide to leave it during any given year. Statistics show that about 360,000 people left California in 2021. And those same statistics show that the largest percentage of those who left have decided to settle in Lone Star State - Texas. However, while more than 80 000 people moved to Texas from California, reports show that around 59 713 people moved to Arizona, and 47 322 people relocated to Nevada. Washington was another popular option for California's residents, with 46 791 leaving to settle here.
Of course, many Californias still leave to settle in areas such as New York and New Jersey. However, New York itself has seen an exodus of people lately. Although with everything that NY offers, people will always be drawn to it.
Don't waste your time searching for state to state movers CA offers - contact us!
Your time and energy are precious. That's why you shouldn't waste it. Instead, contact Bravo Moving, and get all the help you need during your household relocation. Our reliable and reputable interstate movers California residents trust will ensure that you get the moving experience you have been dreaming of. You will get our help with every moving task that is currently giving you trouble. Request a free moving estimate from our team and let us worry about the relocation of your belongings. 
GET IN TOUCH
Send Us A Quick Email