BURBANK MOVERS
Entrust your relocation to reliable movers Burbank residents recommend.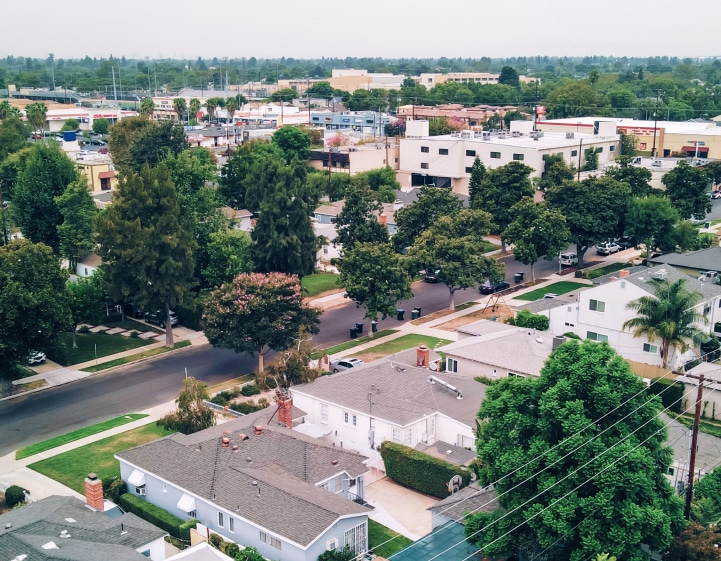 Are you searching for reliable movers Burbank has to offer? Well, search no more. You've landed in the right spot! Bravo Moving is the perfect match for your upcoming move. Top-notch moving services, reliable and trustworthy moving professionals, and a tailored moving plan - all these will shape your upcoming move to perfection. So, don't wait long. Give us a call and move like a pro without any hassle.
The story behind Bravo Moving
Wonder why you should hire Bravo Moving and our movers Burbank trusts to assist you with your upcoming relocation? The reasons are many. However, let us tell you our story so you get to know us better. Years of experience in the moving industry and following customers' needs led us to be one of the most reputable moving companies in California. Our main goal is to provide our customers with an exceptional moving experience by executing customized moving services. We've been following the newest trends in the moving process and we implement them according to individual needs. Our moving professionals are experienced and certified, ready to meet your moving demands by paying attention to details. When hiring movers in Burbank, you can be sure your belongings are in the safest hands.
We've got you covered no matter the distance
Distance is a huge factor that will define the moving process. Different distances require different approaches. Local moves seem easy, but in fact, have a lot of details to pay attention to. Long-distance moves are more complex and require more preparation. And interstate moves demand a strong plan and longer timeline, while international moves depend on moving laws and regulations. All in all, all types of moves have one thing in common - they need special attention and professional guidance. And here at Bravo Moving, you have all services at hand:
Move your home using residential services
Whether you are moving into an apartment or a house, our residential movers in California are at your disposal. They will treat your belongings as if they were their own items. First, they will help you draft the moving timeline based on the moving deadline. Then, they will make a list of inventories that will ease the packing process and help you downsize your belongings. After creating an inventory list, Burbank movers will help you pack up your stuff in special packages to secure your items. Besides, you'll get additional protective materials and high-quality boxes that will ensure the safety of your belongings. What's more, you can move special items such as a piano, a pool table, artwork, and antiques. Our residential movers in Burbank will do their best to finish the relocation tasks in no time but by paying attention to details.
All in all, no matter the size of your home, or the weight of your belongings, you'll get tailored and secure moving services when hiring movers Burbank residents recommend.
Move your office without any stress
With commercial movers in Burbank, your business won't suffer during the move. Wonder how? Well, it's simple. Our commercial moving services are designed to balance relocation tasks and your business deadlines and ease the whole moving process. Our Burbank commercial movers will adapt to your working pace and pack the things you don't currently use. Thus, you can continue working, and when you don't work, they will pack up the rest. As simple as that. So, don't wait long. Schedule your movers and ensure a seamless office relocation. By the way, don't forget that the movers can help you with junk removal.
Benefits of hiring movers Burbank
The benefits are endless. And here is what to expect when hiring movers Burbank from Bravo Moving:
Affordable moving quotes without hidden fees
In-person inspection of your home
Inventorying your belongings
Tailored moving plan
Customized packing materials
Moving advice all way long
Heavy lifting assistance
Floor plans related to the moving truck and help with drafting your new home floor plan
Experienced, skillful, and most devoted movers Burbank has ever seen
The cheerful atmosphere while handling the moving tasks
Innovative moving approach
Secure and spacious moving trucks
All in all, when hiring our Burbank movers, you won't miss anything. The whole moving process will be handled with utmost care. You can be sure your belongings are in the safest hands possible. Nothing can miss our sharp eyes, so rest assured knowing that your valuables are secure.
A few words about Burbank
Located in San Fernando Valley in Los Angeles, Burbank is a perfect place to start a new chapter in your life. If you've decided to move here, check out the following traits. Burbank, CA has an overall rank of A when it comes to living conditions. It has a population of 107,364. The Median Home Value is around $878,000, which is more than the national average of $245,000, while the median home rent is $1,859. As you can assume, most of the residents rent their homes.
If you are in the entertainment industry, Burbank is a perfect match for you. The top five employers are Warner Bros. Studios, The Walt Disney Company, ABC Television, and others. However, Burbank Unified School District is one of the largest employers here.
Contact us and schedule some of the finest movers Burbank has to offer
Moving your home or office locally or long distances? Bravo Moving is here to assist you in everything, Our movers Burbank residents gladly choose, are at your disposal at any time ready to meet all your moving requirements. They will provide you with premium moving services customized to your type of move so that your belongings arrive safely at the final destination. So, don't wait long. Contact us, get your moving quote, and move like a true professional. Let us be a part of this new chapter in your life.
References:
https://www.niche.com/places-to-live/burbank-los-angeles-ca/
GET IN TOUCH
Send Us A Quick Email