SOUTH PASADENA MOVERS
Experience the highest level of moving services with movers South Pasadena CA knows and trusts.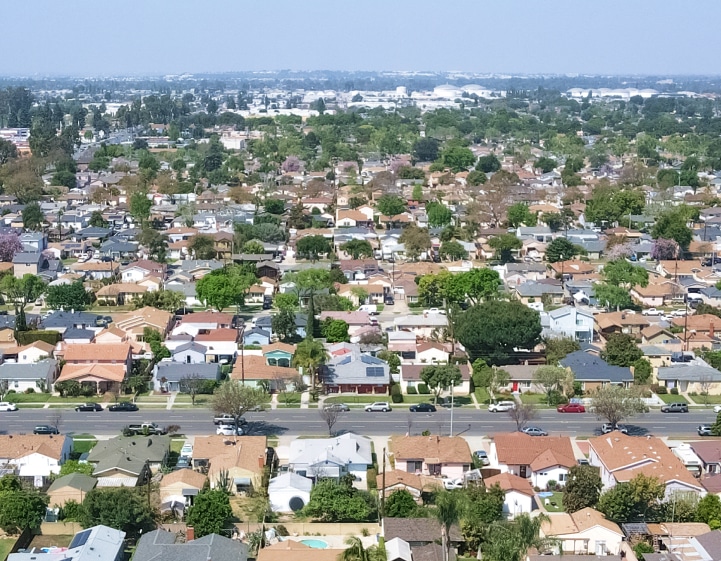 Want to move to or from South Pasadena, CA soon? Need help with your move? You're at the right address at the right time. Bravo Moving is here to assist you with the moving tasks and ensure the protection of your belongings all the way long. Our movers South Pasadena CA are at your disposal at any time, ready to meet all your requirements when it comes to moving. They'll provide you with premium moving services tailored to your needs. So, don't wait long. Contact us and get your moving quote today!
Bravo Moving is here to make your move enjoyable
Here at Bravo Moving, we break the stereotypes when it comes to the complexity of relocation. Relocation doesn't have to be a daunting experience. Yes, it can be stressful at times, as with any upcoming event that changes your life. However, with the right people by your side, your relocation will be seamless. And Bravo Moving is here to assist you all the way - from the very beginning to your new home doorstep and further.
Wonder what makes us different from others? The answer is simple. We are the ones who set new standards in the moving industry. The main goal of our story is to provide Californians with exceptional moving experience and premium moving services. And we achieve this simply by hiring dependable movers throughout California. Besides Glendale movers and Los Angeles movers, now you have the chance to meet and hire some of the best movers Pasadena CA has to offer. And believe us - you'll be thrilled - it's a promise.
Exceptional moving services are at your disposal
When hiring movers South Pasadena CA residents mostly choose, you can opt for different types of moving services such as:
Move your home based on a tailored moving plan
No home is the same. And our South Pasadena movers are fully aware of this. Therefore, they will approach your residential relocation in a unique way. It means they will inspect your home after you make a request and will make an inventory list based on which they will help you prepare, pack, declutter, load, and transport your belongings to your new home. However, that's not all. They will arrange all the boxes in the moving truck according to your new home floor plan. This way, the unpacking process will be simplified, fast, and pretty neat. So, check out residential moving services and schedule your residential movers in South Pasadena.
Move your business without any interruptions
Here at Bravo Moving, we understand the importance of business. Therefore, we've developed strong commercial moving services that will meet your demands and help you maintain your business on the same level even during the relocation process. Yes, your business won't suffer due to relocation. Our South Pasadena commercial movers will handle the moving tasks fast and easily without you or your employees having to deal with them. You can continue working swimmingly while our movers pack your belongings. What's more, they will help you with the decluttering process. So, seize this opportunity and contact us for your upcoming move.
Benefits of hiring movers South Pasadena CA
The greatest benefit of hiring South Pasadena movers is a moving plan designed only for your needs. Whichever moving service you choose, it will be adapted according to your requirements and performed under exact rules. Our moving professionals will handle everything swiftly and still pay attention to details. Besides, they'll provide you with the latest packing supplies, so that your belongings are safe from any potential damage. We think three steps in advance, meaning nothing can surprise us on the way to your new home. However, we won't only provide you with moving labor. You will get useful moving advice you can implement on every part of your move. So, don't wait long. Schedule some of the best movers South Pasadena CA has seen and get the best moving solutions ever.
Enjoy South Pasadena while the movers are dealing with the relocation
Wonder why so many people choose South Pasadena, a suburb of Los Angeles, as their home. Well, according to Niche.com, the city of South Pasadena, CA, has a grade of A+. This high grade is justified considering the fact that the neighborhood has a lot to offer, from job opportunities, and outdoor and recreational activities, to top-notch education and healthcare. However, if you want to buy a home, get ready to pay a lot. The Median Home Value is $1,174,400, which is a lot above the average, while the median home rent is slightly above the average, $1,914 to be precise (the national average is $1,163).
Contact us and schedule some of the best movers South Pasadena CA has
Is your move just around the corner? Don't worry. We've got you covered. Contact us and schedule some of the best movers South Pasadena CA has ever had. Have a seamless moving experience tailored according to your plans. No matter the distance, type, and complexity of the relocation, we'll provide you with the safest and most useful moving services. Get your quote now and organize your upcoming move in record time.
References:
https://www.niche.com/places-to-live/south-pasadena-los-angeles-ca/
GET IN TOUCH
Send Us A Quick Email