COMMERCIAL MOVING
Commercial moving with minimal downtime – it's a Bravo Moving guarantee.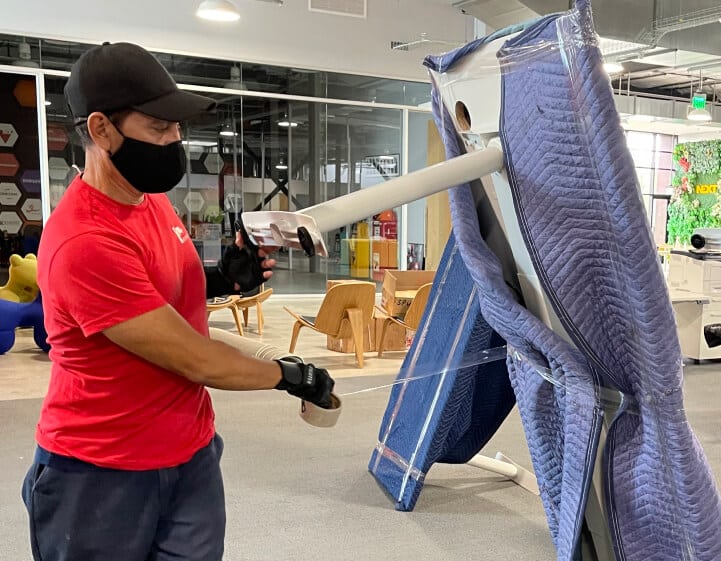 There aren't many things that will be as challenging as business relocation. Whether you are moving your business within California, or from it, know that you don't have to go through it alone. One simple phone call to Bravo Moving can equip you with a team of commercial movers California businesses appreciate and recommend. We'll ensure that your business goes through minimal downtime by maximizing efficiency and productivity. The complete support of our moving team is guaranteed throughout every stage of the move.
Why do you need Bravo Moving and our commercial movers California loves?
Due to the nature of any commercial relocation, it's safe to say that there's a lot at stake. Whether relocating your business within California's state lines or beyond them, you definitely need to be supported on your journey. Bravo Moving offers a team of California commercial movers who have sufficient training and experience, making them competent for executing any office move. Whether big or small, your company can significantly benefit from the years of experience our team has. When it comes to how far we can take your business, keep in mind that Bravo Moving offers:
Whether moving near or far, nothing presents an obstacle for our commercial movers in California. We'll ensure that you get a moving plan that corresponds to your moving needs. With a moving plan made that away, overcoming the biggest moving problems should be easy.
How does it work?
Whether you are trying to work with our commercial or residential movers in CA, the process begins with a phone call. We will use this opportunity to answer any questions regarding our services that you might have. Likewise, it's perfectly understandable if you choose to use our moving quote calculator for establishing that first contact. In fact, we always encourage our customers to use this option and assess their commercial moving costs.
Keep in mind that adding special services, such as storage solutions in Glendale for your office items, will add more money to your quote. However, you should spare no expense when it comes to your business. If need be, you can also add additional services to your package.
Contact Bravo Moving and experience minimal business downtime
Make no mistake - some business downtime is inevitable. But you don't have to sacrifice too much of your employees' time or interrupt the flow of your regular business proceedings. Instead, contact Bravo Moving and let us take care of your business needs during relocation. The job of our commercial movers from California will be to safely transport your items from point A to point B. You can rely on our complete assistance whether moving within our beautiful state or to a different part of the United States of America.
GET IN TOUCH
Send Us A Quick Email