RESIDENTIAL MOVERS GLENDALE
Let some of the best residential movers in Glendale CA show you the joy of hassle-free moving.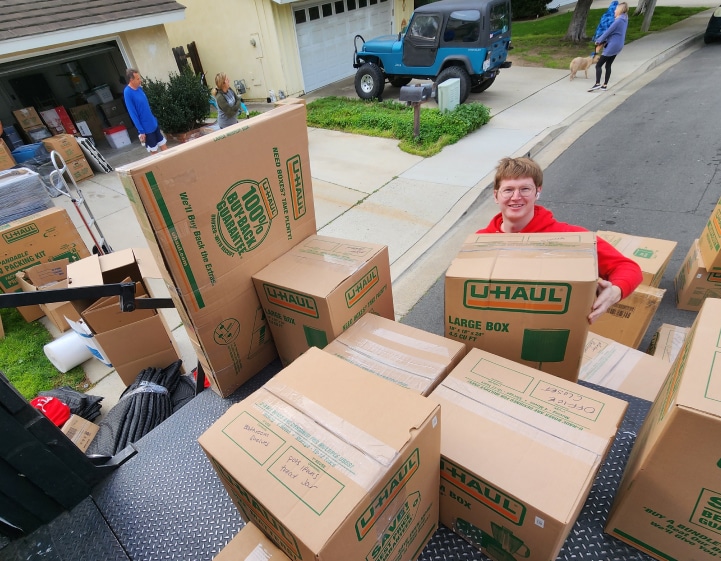 Congratulations on deciding to move! That is a huge step to make, and it will surely result in amazing things for your future. And since the entire process should be surrounded by positive vibes only, Bravo Moving is once again at your service. Our residential movers Glendale CA based can help you not only move there but get to know the place better. We are, after all, a full-service moving company! So, while you are getting ready to give us a call, let us tell you everything about your upcoming relocation, including all the things you should expect! 
Moving services to the rescue!
We strongly believe that having a trustworthy company to rely on when moving is essential. And we can help you save huge amounts of time as well as your money. This is mainly because our moving services can cover your entire relocation, no matter where you decide to go, or how many items you have. They include:
Why is hiring our residential movers Glendale CA offers so important?
Moving your home is a huge process, and it usually takes a lot of time to complete. Even if you live in a small home or apartment, our lifestyles usually require that we surround ourselves with items and things we need. And when residential moving in CA takes place, we must begin multitasking from the start. Our main goal is to release you from all that hard work of moving and loading your inventory. Some of the items that you may have in your home could be very large and heavy, and our job is to successfully move them from one place to another. 
But there is one more thing that is even more important than that. If you are moving with your family, our residential movers from Glendale CA will make sure everyone is safe. Since we will be the ones to load and unload the vehicles, the safety of your family is guaranteed. Moving on your own can end up in injuries and that is not what your relocation needs.
Let our trusted residential movers in Glendale CA show you the place!
Located in Los Angeles County, Glendale is home to 192,366 people. Apart from being a wonderful place to raise a family, or live an urban life, this city is a huge business center as well. Huge companies have their headquarters there including:
Walt Disney Imagineering
IHOP
DreamWorks
Public Storage
In case you are looking for a worldwide famous company to start working for, Glendale has plenty of them. It is good to mention that as of 2023 the unemployment rate in this city is 4.20% which is lesser than it was the previous year's 5.40% and the long-term average of 6.99%.
Living costs in Glendale
Before our residential movers Glendale CA based arrive, you should also gather some information about the living costs there. Knowing them can help you prepare your budget better and make sure that your finances don't suffer. Currently, Glendale rates 192.7/100 and which is almost twice as high as the national average. Housing is probably the most expensive there and it rates 359/100. But, believe it or not, a lot of people in Glendale tend to buy a property rather than rent one. This is mainly because with a good salary, settling in permanently is not as complicated as it sounds.
Neighborhoods suitable for living and working
Depending on who are you moving with, you should start looking for a suitable neighborhood in Glendale on time. Luckily, this city has plenty of them and the search doesn't have to last for too long. Those who will hire our residential movers based in Glendale CA to move there with their family should check out:
Rossmoyne
Fremont Park
College Hills
On the other hand, if you are a young professional who is moving alone, you will need something a little bit more different. Places in Glendale that are a little bit more dynamic and urban include:
Downtown Glendale
Verdugo
Adams Hill
A lot of these neighborhoods have a lot of attractions and locations all generations will love. After your relocation is complete don't forget to treat yourself to good shopping at Glendale Galleria. You can also stop by Brand Park, where you can get to know your closest neighbors and other members of the community. Glendale is the most beautiful in late spring and early fall, so expect to see a lot of people doing all kinds of outdoor activities.
Our residential movers Glendale CA based are affordable!
Living costs in this city may be high but our prices are certainly not! All it takes is a couple of clicks on our official website to get a free estimate and calculate your moving expenses. With us, there are no hidden fees or extra charges and your budget will be just fine. Even if you have to move on short notice, our team will make sure to find you a suitable date and an offer that will fit your pocket. Just don't forget to inform us about details surrounding your relocation so that the price can be more accurate!
The time has come to get in touch with us!
Now that you are one step away from having the best moving experience, feel free to give us a call! Our team of professional residential movers Glendale CA based will guide you through the entire process. Bravo Moving will be there to help you if this is your first relocation. To a lot of beginners, it may sound like a scary and difficult thing to do, and our job is to help you do it like a professional yourself! Start making plans and include us as soon as possible!
References:
https://www.bestplaces.net/cost_of_living/city/california/glendale
https://ycharts.com/indicators/glendale_ca_unemployment_rate#:~:text=Basic%20Info,long%20term%20average%20of%206.99%25
GET IN TOUCH
Send Us A Quick Email