PASADENA MOVERS
Reliable movers Pasadena locals recommend will ensure your relocation is easy and stress-free.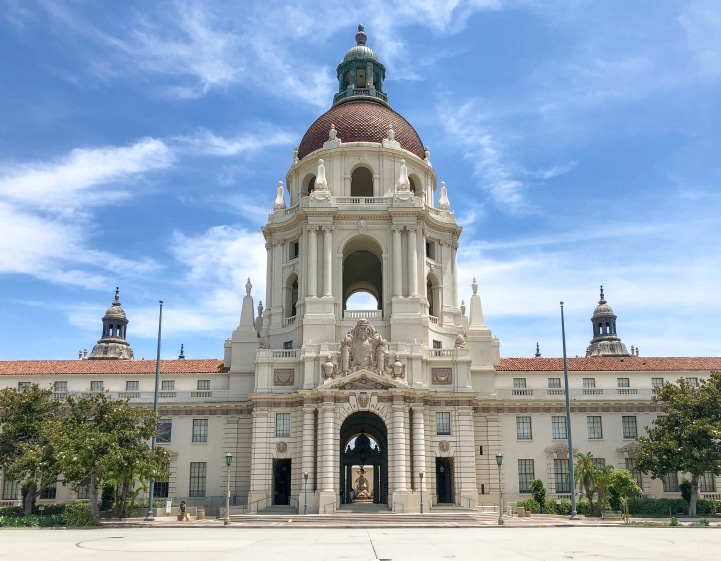 You know by now that Bravo Moving is bringing you closer to all the places you wanted to consider as possible homes for you and your family! And since we are determined to cover as many areas as possible, it is time we take you to one of the most beautiful places in California. To live and work in Pasadena is an experience of a lifetime, and the number of people moving there grows each year. If you belong to the same category it is time to introduce you to our movers Pasadena offers. Buckle in, as by the end of this article, you may be on the way to call us and schedule your relocation with us!
Introducing our moving services
Before you decide we are the right moving company for you, you should get a better insight into our moving services. Since we have been in the moving business long enough, we decided to provide the services that are crucial for every relocation. When you rely on a particular moving service your relocation will immediately be much easier. Apart from transportation, our movers can do many other things for you as well. To know exactly what we are talking about, here is what we offer:
Our movers Pasadena residents trust will help you choose the right ones!
With this many services, you probably wonder how to choose the right ones for you. Well, one of our jobs is to help you take all of those that are suitable for your relocation. After a quick talk with our operators, we will determine what moving services your relocation will need. Right then you will know how much of that hard-moving work will be off of your back. Since you can fully count on our professional moving vehicles, licensed movers, and good price, it seems wrong not to do it with us!
The process of hiring our movers in Pasadena
Firstly, let's see how the entire process will go. As soon as you decide to move, you should share information with us. To determine the price and the services you need, we will need a couple of details from you. Let us know about the location where you would like to move, as well as where you reside at the moment. Since we will try to find you a suitable date for moving, you can suggest one as well. Considering that we carry out dozens of relocations daily, we will gladly offer advice regarding the time you choose. Sometimes it is much better to wait, especially during national holidays that are widely celebrated in Pasadena. On the other hand, we may suggest that for your relocation, it will be better to schedule it earlier for similar reasons.
Our Pasadena movers offer prices that will fit your pocket
The myth going around how moving with a moving company is expensive will soon be completely debunked. If you take some time to visit our official website you will see how. To get the approximate price of your relocation, all you need to do is request a free moving estimate on our website. We will get back to you in a couple of seconds with the information you need. Once you have it, you can proceed to organize your budget and plan some other unrelated expenses. If you visit our client base you will see that the majority of our clients praise a lot of things, but the good price is something they appreciate the most. 
Here is Pasadena!
Located Northeast of downtown Los Angeles, Pasadena is home to 135,732 people. When you hear its name you a lot of different things will come to your mind. Pasadena has been featured in many modern movies and TV shows mainly because of its beautiful homes and scenic locations. Pasadena is famous for Norton Simon Museum, The Rose Bowl stadium, and of course, the California Institute of Technology. Because of its popularity, Pasadena welcomes a lot of new residents almost daily. The majority of them come from Los Angeles as they are young professionals looking for a stable career and a nice home to settle in.
it is worth mentioning that Pasadena city has pretty high living costs compared to some other cities in California. Currently, they rate 185.8/100, and for some people that could be more than they can afford. However, Pasadena is an excellent place to find a good job that will provide a stable income. And those who come from places like Manhattan or San Francisco will find Pasadena to be extremely affordable!
Best neighborhoods in Pasadena
Before we send out our team to come and pick up your items, we must know where exactly you want to go. Those who plan on moving to Pasadena will have a lot of options to choose from depending on their age, lifestyle, and needs. So, if you are moving with your family with the help of our movers in Pasadena, you can check out places like:
Daisy Villa 
Bungalow Heaven
South Arroyo
But in case you are a young professional and need something more dynamic, Pasadena won't disappoint. You can find your happiness in:
Washington Square
Historic Highlands 
Old Town
The time has come to give us a call
The only thing left to do is to give us a call! Our team will guide you through the entire process and send out movers Pasadena residents trust on the scheduled date. Bravo Moving will be there to help you during this entire process with professional movers, modern vehicles, and a piece of good advice. Enjoy making plans for the future as your relocation will be over in no time!
GET IN TOUCH
Send Us A Quick Email