ALTADENA MOVERS
Professional movers Altadena CA residents trust are ready to handle any relocation task.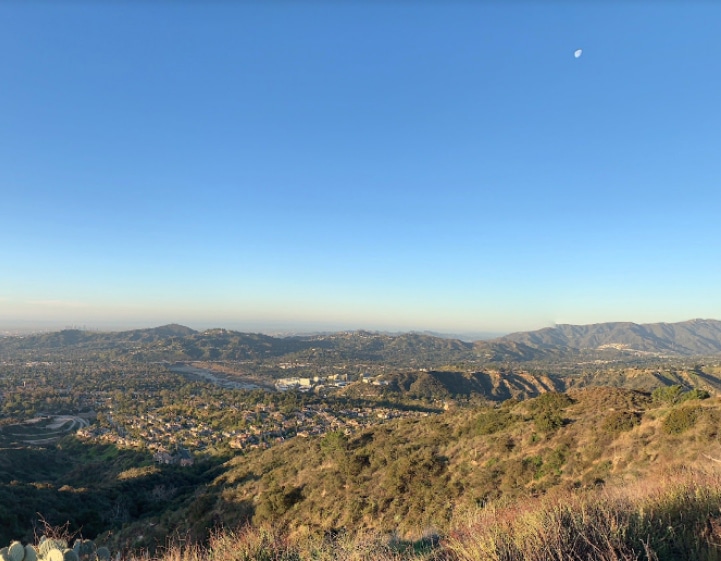 Relocation is just around the corner? Need help with your moving tasks? Welcome to Bravo Moving, one of the most dependable moving companies in California. Moving from/to Altadena has never been easier. Our movers Altadena CA residents rely on the most are at your disposal at any time, no matter the distance and complexity of your relocation. Therefore, contact us today, get your moving quote, and schedule your upcoming move. And if you are not sure whether to move to or from Altadena, CA, we'll provide you with all the pros and cons of moving.
Moving from/to Altadena - what to expect
Deciding to move is a challenging endeavor, no matter whether you are moving from or to Altadena, CA. One thing is certain - your life will change completely. However, moving will bring many great opportunities if you know what to look for. When moving, you should be prepared for the following:
Stepping out of your comfort zone: Relocation will turn your life upside down, starting from searching for the right place, arranging the relocation itself, and dealing with all the tasks relocation imposes, to leaving your friends and relatives. However, home is where your family is. So, why not step out of your comfort zone when you have your loved ones by your side?
Adaptation: You and your family will have to adapt to the new neighborhood, job, school, and environment.
Living conditions: Living standard is different in and outside Altadena. So, you'll have to adapt to different types of expenses.
Those factors mentioned above are real life changers, and you should be sure in your decision. Following are some of the pros and cons of moving from or to Altadena.
Why are people moving to Altadena
Are you wondering if Altadena is a good place to live? Well, there's no universal answer to this question. This will depend on your personal preferences. Still, there are some common factors that will define the quality of your life. As one of the most popular suburbs in Los Angeles, Altadena offers its residents opportunities in any life aspect, from housing, job opportunities, and public schools, to nightlife. It has got an A grade on Niche.com. Following are some of the main Altadena's highlights:
Population: 43,284
Real estate: the median home value is around $880,000, which is higher than the national average, while the median rent is $1,834 (slightly above the national average). Most of the residents own their homes.
If you are thinking about moving to Altadena, you certainly won't regret your decision since it has proximity to downtown Los Angeles and is a ten-minute drive away from Pasadena. And if you want to run away from LA's bustle, Altadena is a perfect match since you'll enjoy the astonishing natural beauty. Altadena is heaven for hikers and bikers. So, check out some of the most reliable Los Angeles County movers and ensure a stress-free relocation.
Why are people leaving Altadena
According to many, Altadena has a reputation for being a high-crime area. It has a C+ grade, which is near the national average. The crime rate is 26.95 % per 1,000 residents annually. So, people with families tend to leave Altadena due to the crime risks, especially the ones near schools. Besides crime rates, people are moving from Altadena in search of better job opportunities, a more affordable lifestyle, and due to other life circumstances.
Move from/to Altadena with the best movers Altadena CA has
So, if your final decision is to move, you should find a strong moving ally. And whom better to hire than Bravo Moving and our long distance movers Los Angeles residents rely on? The reasons for hiring our moving professionals are many. You'll get top-notch moving services tailored to your needs. Our Altadena movers will approach your relocation with utmost care and devotion, paying attention to details, which means your valuable belongings are in the safest hands possible. No matter the complexity, distance, and time of your move, your relocation will be a seamless experience since your wish is our command.
Best moving services are just a few clicks away from you
Here at Bravo Moving, you have it all. You can choose from different types of moving services, such as:
Besides, while covering the Los Angeles area, we are one of the best moving companies Glendale has. So, don't miss the opportunity for a safe and successful relocation. Contact us, and let us have a fruitful collaboration.
How it works
The process of hiring some of the best movers in Altadena CA is simple. All you have to do is to get in touch with us, state your moving requirements, and we'll get back to you with a free moving quote. The rest is on us. Our Altadena movers will inspect your home, make a list of your inventories and give you a final quote based on the services you choose. Most importantly, they will help you draft the perfect moving timeline and plan your move efficiently.
Benefits of hiring Altadena CA movers
Moving from or to Altadena, CA is now easier with Altadena movers. By hiring them you'll get:
Reliability
Tailored moving plan
Efficient packing assistance
Moving advice
No hidden fees
Ensure a seamless move
Moving doesn't have to be a stressful experience. The key to a successful relocation lies in the moving help. And Bravo Moving is here to assist you in any type of moving endeavor. Our Altadena movers CA are at your disposal at any time, ready to meet your moving demands and provide you with a safe, fast, and efficient relocation to any part of the country. Therefore, don't wait long. Seize this opportunity and have a worry-free move. Contact us today and enjoy the moving process from start to finish.
References:
 https://www.niche.com/places-to-live/altadena-los-angeles-ca/#schools
https://crimegrade.org/safest-places-in-altadena-ca/
GET IN TOUCH
Send Us A Quick Email