INTERNATIONAL MOVING
International moving doesn't have to be frightening – let our movers assist you every step of the way.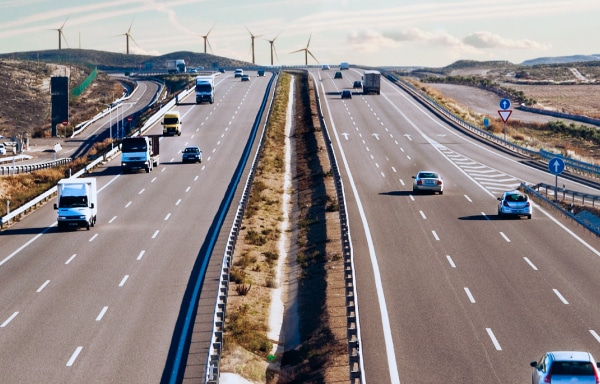 While moving by itself is a difficult and demanding process, the prospect of moving to a different continent takes the lead as the most challenging moving type of all. At Bravo Moving, we like to tackle a challenge as big as international relocations. That's why we've composed a team of international movers California residents have come to know and love. With their experience, skills, and devotion, relocating your household or commercial belongings to a different part of the world won't be as intimidating of a process. Feel free to give us a call and request a commitment-free moving estimate today!
Why choose Bravo Moving as your ultimate moving partner?
Bravo Moving is a relocation professional from California that has more than 20 years of experience in the moving industry. Over the years, we've successfully managed to execute 20 000 moving endeavors, both in and out of California. In addition to international moving, as a company that tends to cater to different relocation types, we provide:
It doesn't matter which team you choose to be your moving ally in the coming months; you can rest assured that you will have our complete support and devotion. Whether working with military or senior movers in California, feel free to rely on our expertise and organizational skills which will result in a streamlined relocation. It's one of our main goals to ensure that your upcoming relocation faces zero delays and setbacks.
How to put our team of international movers California loves on the job?
You've already taken care of a significant part of the process once you decide to work with California international movers. However, now's the time to take matters into your own hands by contacting Bravo Moving. Once on the phone with our customer representative, give us as many details regarding your upcoming relocation as possible. Likewise, feel free to ask as many questions as you have regarding our moving teams and storage services.
Of course, you can always decide to make that first contact with our commercial or residential movers California loves through the moving quote calculator. To get a free quote, all you have to do is input a few basic pieces of information regarding your relocation and have some patience. We will contact you shortly, after which you can evaluate the estimate and decide whether you want to schedule your move.
Keep in mind that while adding special teams like military movers in California into the mix is always helpful, it's also going to add a certain amount to your quote. If you are not sure whether you truly need to pay for a service, we will be happy to consult with you and help you make the most informed decision. After all, we care about your satisfaction more than anything else.
Avoid common international moving challenges with our assistance
If there's one thing regarding international relocation that's safe to assume, it's that there are going to be numerous challenges. Obviously, the biggest challenge will be to transport all of your items (both bulky and fragile) across the pond. And unlike local moving endeavors where local movers in California can make a couple of trips if necessary, international moves have to be executed in one fell swoop.
If we were to judge by the statistics, it's pretty obvious that moving is nothing new for Californians. In fact, statistics show that more than 249,000 people left the Golden State in 2021. But statistics show another very interesting fact - California has more immigrants than any other state. It has 11 million residents of foreign nationalities. And while those who are moving out of California can do so in virtually any state or continent, a lot of Californians find Portugal to be particularly appealing. That's probably due to the fact that they both share a beautiful climate and are perfect for all sorts of outdoor activities.
With our international movers in California by your side, you won't have to worry about the safety of your items during such a long transport. Of course, most people are worried about one other thing that's important and comes with international moving challenges - the cost. International moving services in California do come with a steeper price tag when compared to the one attached to local and long distance movers in California. Bravo Moving had your finances into account. Thus, we've composed a price list that contains cost-effective prices, allowing you to move with all the help you need. You deserve nothing short of a premier moving experience.
Our international movers from California will be by your side through every stage
From the planning stages of a move to the moment everything arrives at the new destination, one international relocation is full of ups and downs. We here at Bravo Moving tend to help you go through all of them. That's why we offer our full support before, during, and after your relocation. Moreover, our assistance is available to you throughout every season of the year. If moving in the peak season, we suggest you book our services in advance.
Contact Bravo Moving for the ultimate moving experience
Even though international relocation is complex, it doesn't have to resemble a nightmare. The job of our international movers California loves is to help you move with ease and simplicity. Thus, don't hesitate to contact Bravo Moving and give us a few details regarding your relocation. We will be happy to help you tailor the best plan for your moving needs. Keep in mind that every client gets a special moving plan. No two moving endeavors are alike, and we treat them as such.
GET IN TOUCH
Send Us A Quick Email