HEADACHE-FREE MOVING MADE POSSIBLE
Experience the joys of a worry-free relocation and select one of the best movers in Southern California to lead the way.
WHERE MOVING MEETS EXPERTISE
Award Winning Long Distance
California Movers
Whether you are moving across the nation or just over state borders, Bravo Moving makes moving easy. Expect one of the best moving companies in Southern California to combine the latest moving technology with personalized customer service – to make your relocation experience one to remember.
PROFESSIONAL CUSTOMER-ORIENTED
Full-Service Moving Solutions
UNPARALLELED SERVICE DELIVERY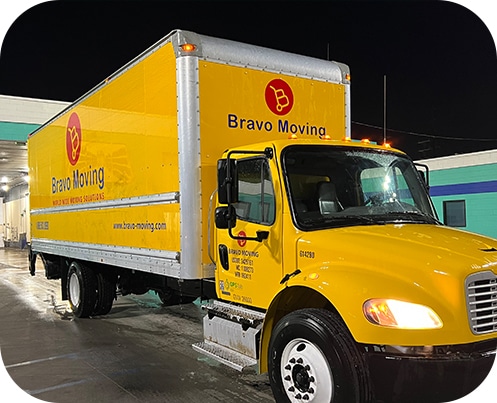 Moving Tips & Tricks
Relocating can be a daunting experience, but it doesn't have to be! If you're considering or already planning a
Are you considering a move to the vibrant and diverse L.A. County? If you're a recent graduate, a young
As you settle into this exciting chapter, you might be wondering how to make your new house in Burbank
Our Top Moving Routes
Bravo Moving is proud to be your long distance moving expert – always available to organize pickups anywhere on the West Coast, the East Coast, and the Midwest, with nationwide service that covers all 50 states.