ALHAMBRA MOVERS
Some of the best movers Alhambra offers will ensure you get a premium level of moving services.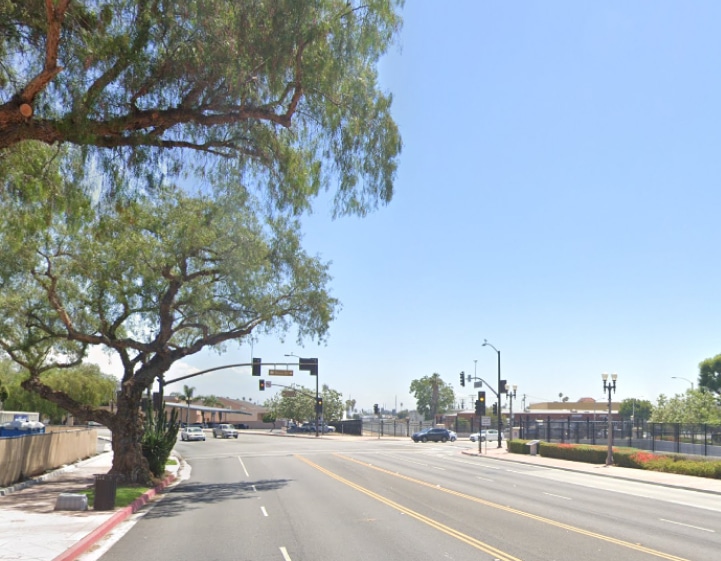 To move is to invest in your future. However, moving is also a test of your personality, planning skills, and decision-making. One of the most important decisions that you are going to have to make is to decide is whether you are going to relocate all by yourself or with the help from professional movers Alhambra has to offer. As one of the most popular moving companies in Alhambra, here at Bravo Moving, we are certain that you could use our knowledge. We know that you can benefit from our expertise and experience in significant ways. And all you have to do is to make one phone call. Make it as soon as you decide to move.
Why decide to move to Alhambra, CA with help from some of the best movers Alhambra offers?
Have you been interested in living in Los Angeles, but have been unable to pinpoint the right part of this city to move to? If this is the case, then you might consider moving to Alhambra, CA, one of LA's suburbs. Alhambra is home to about 80,000 people and most of them rent their homes. The median rent value is $1650, while a median home price is around $650,000. While not the cheapest area to live in the country, you can say that it is reasonably priced for LA.
One of the most inviting aspects of moving here with the help of movers from Alhambra is definitely daily life. Alhambra boasts a selection of quality public schools to choose from. Therefore, you can rest assured it's a great idea to call long distance moving companies Southern California to move you here, knowing that your kids will have access to proper education.
Furthermore, we would like to point out the diversity of this suburb. No matter whether you are into spending nights out in bars or having nice and fancy dinners with your partner, you will be able to find both here.
Lastly, let us point out that this is the LA area we are talking about after all. Therefore, good weather year-round is something that you should be taking for granted.
The downsides to living in Alhambra, CA
Obviously, living in any place comes both with good sides and bad ones. Alhambra, CA is no exception. The good news is that there are not that many bad ones. The ones we would like to mention are the following.
Costs of living are pretty high when compared to the national average. After all, this is LA. Hardly will you come by cheap stuff around here.
We have already mentioned housing prices. For local conditions, they are okay. Still, if you would compare them to the national average, you would realize how unaffordable Los Angeles is. So, hiring state to state movers California should be a step after you've calculated your budget and made a plan for your future finances.
What can movers Alhambra trusts do for you?
Moving is a process that really does influence your whole family regardless of how old or young it may be. Furthermore, it is going to influence your professional life as well as the professional lives of all people who live with you. So, you can say that it moving is a rather large important aspect of anyone's life. With that in mind, we would like to point out that having one of the most sought-after international moving companies Southern California has to offer by your side from the beginning to the end of this process can prove to be crucial in ensuring that you relocate in the most affordable and the simplest way possible.
To make sure that you have an understanding of how we can be of help to you, let us point out what some of the most important California moving services that we offer are:
In case you may have peculiar needs, you should call us and tell us about them. As your chosen movers Alhambra has to offer, we will come up with a service that is going to address your needs.
How does it work & why choose us really?
Choosing your movers properly is what can make the difference between a successful move and a stressful one. So, having quality movers in Los Angeles County by your side is really going to make a difference.
In our moving company, we make your process of relocation a simple experience. You should decide where you would like to move to and when. Then, think about what kind of moving help you would need. Call us right after having made these decisions. We will take it on from there. This means that we will provide you with a moving quote first. Expect no surprises when working with us. After we all have agreed on what services you are opting for, we are going to come up with a tailor-made moving plan just for you. After that, it is all a piece of cake! On a moving day, our moving crew will come to pick up your belongings and transport them to your new home or office. It is that simple.
Book your Alhambra movers today!
You have seen what we can do for you. As your chosen movers Alhambra has to offer, Bravo Moving is going to ensure that you relocate with ease. However, you should make sure to call us as soon as you have decided to move! The more time we all have to prepare for your move, the easier will it be.
GET IN TOUCH
Send Us A Quick Email