EAGLE ROCK MOVERS
Licensed and insured, BBB-accredited movers Eagle Rock offers will provide a stress-free move.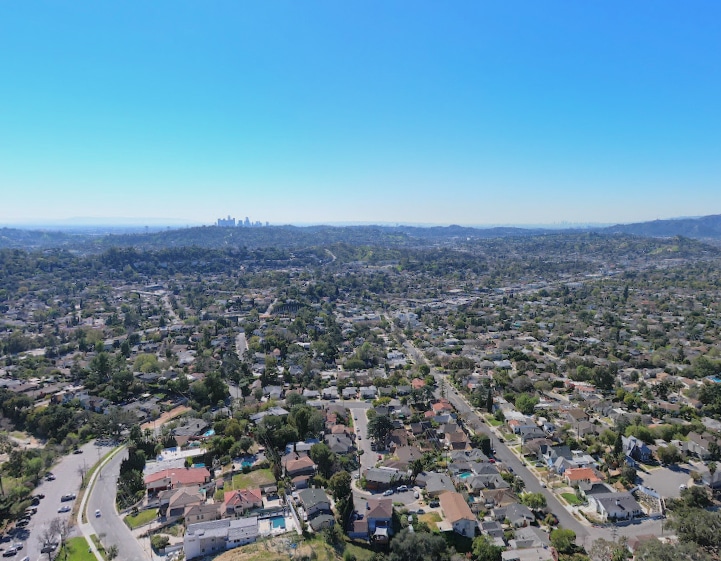 Thinking about moving to or from Eagle Rock surely means you are ready to make some changes in your life. Bravo Moving will gladly be a part of it, as we can help you get you to a new location quickly, and for a very reasonable price. And once we send out our movers Eagle Rock has on offer, we will do many other things for you as well! As your new moving company, we provide full-moving services, but help you plan the entire move as well! While you are getting ready to call us, let's talk about this wonderful LA neighborhood, and what role in your relocation our team can play.
Transportation and so much more!
You will agree with us that there is nothing better than finding a good moving company that can take care of your items. Because of that, our movers from Eagle Rock can provide many different services, depending on what exactly you may need. And since every relocation is different, each one of them requires different moving services. To anyone out there who plans on moving soon, our team can provide:
Benefits of moving with us
Just think about all that hard work you will have to do alone if you decide to carry out your local relocation without our help. There will be a lot of heavy lifting, moving, and of course, transporting your items. This will lead to you being more tired, losing a lot of time and of course spending much more money. On the other hand, we will help you plan everything and move all those items for you. The entire team of our movers is made of professionals who have plenty of experience when it comes to loading and unloading. Every single item will be safe with us no matter how many of them you have.
Our huge client base would agree that there is one more trait Bravo Moving has! Take some time to request a free moving estimate on our website, as we can quickly calculate the approximate price of your move. This will surely help you organize your budget better and level some space for future expenses. While you do that, you can also check out our reviews, and see why so many people keep on moving with us! 
A little bit about Eagle Rock
This neighborhood is home to around 34,644 people, and it is a perfect mix of urban and traditional. On the same street, you can find a luxurious modern restaurant next to a family-owned traditional dining place. What makes this neighborhood so unique includes its community as well! People move to Eagle Rock from everywhere, especially from Downtown Los Angeles, mainly because of its subtle lifestyle. There is much less crowd throughout the year, but if you start missing it, you can be there in just 20 minutes!
According to some statistics, this neighborhood is rated as the 28th best for raising a family from 112 neighborhoods! This means that if you plan to start one on your own, consider doing it in Eagle Rock. You can also consider buying a property while at it! In fact, the median home value in Eagle Rock is $888,621 and almost half of its residents actually own their home! On the other hand, those who would like to wait a little bit after all should know that the median rent is around $1,782!
Working in Eagle Rock
Are you thinking about moving your business to Eagle Rock with you? This will be a great idea especially because this neighborhood has a lot of small businesses already. Those who plan to open a shop or workshop there, should explore the market first and try to find a targeted audience before moving. The unemployment rate in Eagle Rock is 6.3%  which is a little bit higher than the national average. However, as long as you are smart about it, and don't rush you will be able to find a good job or launch your own company!
Most notable locations
Since we already said that this neighborhood has something for everyone, it is good to know some of the locations prior to your move. And while the internet will be a great tool to help you explore them, we have some honorable mentions as well! Following many people who recently moved or rated, don't forget to check out:
Griffith Park 
Little Beast Restaurant
Kidspace Children's Museum 
Richard Alattore Park
It will not take too long for you to pin down your favorite locations. Eagle Rock is not huge and as soon as you start exploring it yourself, you will start discovering countless interesting things to see and do! Soon enough you will notice that EEagle Rock has a lot of vintage workshops where locals tend to make and sell different things including souvenirs, books, and hand-made furniture!
We also can't skip mentioning that Eagle Rock is home to one of the best universities in California. Occidental College was established in 1887 and is one of the oldest liberal arts colleges not only in CA but USA as well. So, if you have kids who are ready to make the next big step, Eagle Rock is probably the best place for it!
It is time to hire our movers Eagle Rock knows and trusts
It sounds incredible that you are just one phone call away from having the best relocation experience! Get in touch with us as soon as you start thinking about it, and we will help do it! Bravo Moving will send out a team of the best movers including spacious vehicles and modern equipment. By the time our movers Eagle Rock offers arrive, your relocation will begin! Don't bother doing it all on your own, but instead let us help you with everything! Before you know it, you will be enjoying Eagle Rock and all of its wonders! 
References:
https://www.niche.com/places-to-live/n/eagle-rock-los-angeles-ca/
https://www.areavibes.com/los+angeles-ca/eagle+rock/employment/
GET IN TOUCH
Send Us A Quick Email