INTRASTATE MOVERS CALIFORNIA
Licensed and insured, BBB-accredited California movers offering a premium level of moving services.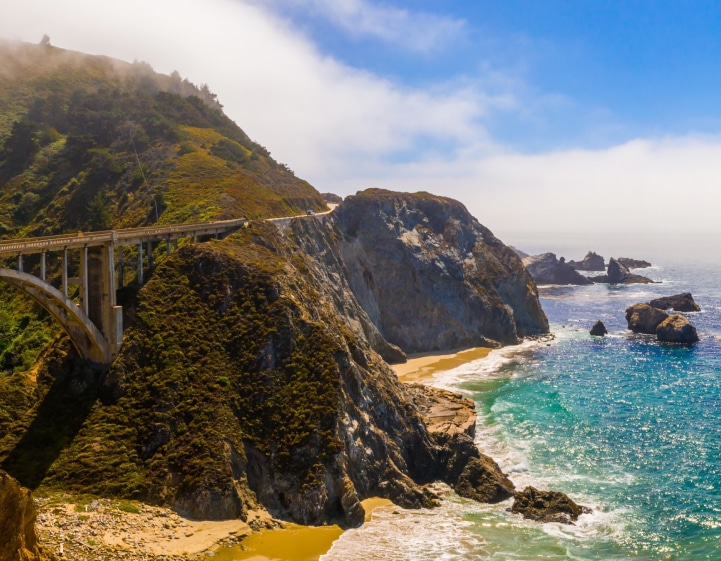 Are you planning on changing your place of residence but not leaving your state? In this case, you can count on one of the most reputable intrastate moving companies California can offer. Bravo Moving is a highly reputable company and we are proud of the fact that our teams of movers are more than dedicated to our clients. This means that you can expect us to meet all of your moving needs and help you in every way possible. With this in mind, get in touch with us today and ensure a successful move to any destination of your choice.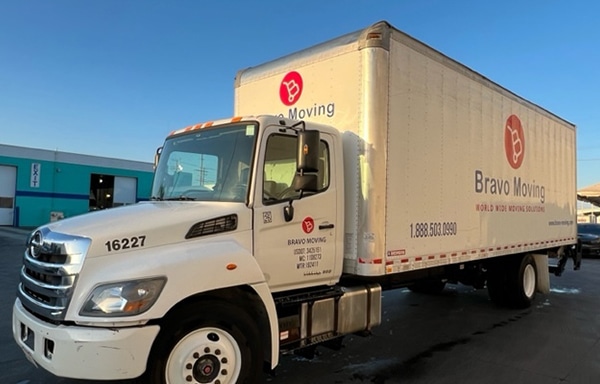 Our company is a synonym for excellence and reliability
If it happens that you are worried about how your moving process is going to run, do not be. You are going to have some of the finest California intrastate movers by your side. We are highly experienced when both residential and commercial relocations are in question. Once you start reading our moving reviews, you will see that our clients praise the fact that we always put their needs first. This means that we are always trying to personalize your relocation. You can expect us to tailor our services according to your needs and make your relocation an experience to remember. As you can see, by choosing us, you will rely on a highly dependable moving company.
You can expect us to provide you with a free moving estimate
No matter how large or how small your current home is, you can be sure that we are going to handle all of the moving tasks with great effort. Naturally, you can ask for a free moving estimate and see how affordable our moving rates are. What is highly important and what makes a great difference is that we always make a detailed moving plan for you.
Once we are familiar with all of the relevant pieces of information, as one of the best intrastate moving companies California has, we are going to think of the best way to complete all of the moving tasks. The reason why this is important is that we need to know whether there are some bulky or fragile items. These need to be treated with great care and we want to keep them safe. Therefore, once we take everything into consideration, you will know how much your relocation is going to cost.
One of the best intrastate moving companies California offers will provide you with premium-quality services
One of the main reasons why our clients come back to us the next time they relocate is the fact that our moving services are of premium quality. With this in mind, you should know that you can count on:
As you can see, our company is there for you no matter what type of relocation you are planning. What is important to remember is that our professionals are going to do their best to help you relocate with ease. Count on us even to provide you with some useful pieces of advice in case you are in need.
The safety of your belongings always comes first
This is precisely what we pay the most attention to. When our client's items are safely transported from point A to point B, it largely influences their peace of mind. This means that we believe a relocation is successful when we see a smile on our client's face once everything is over. Therefore, you can be sure that we are going to do everything that is in our power not to let you down. Considering the fact that our movers are highly professional and experienced, you can expect only the best results. Even if there are some bulky and heavy items, California intrastate movers are going to find the most proper way to relocate them. You will not have to deal either with making a plan or with doing the heavy lifting.
California is certainly a state that has a lot to offer
Since you are already living in California, you probably already know how wonderful this state is. Naturally, there are some differences between the southern and northern parts in terms of weather and job opportunities. You have probably found a better option for you and this is more than a legitimate reason to relocate. No matter where you are living, you are going to have easy access to beautiful nature.
Whether you choose to go to the beach, to the mountains, or to the forest, you will not make a mistake. Other reasons why living in the state of California is great are that the food is delicious and the winters are mild. On top of this, the people are nice. The main reason for this may be the relaxed way of life.
Get in touch with California intrastate movers and experience a worry-free move
There is no reason why your peace of mind would be disturbed during a moving process. We know that this is a highly valuable thing and we will help you remain in the same state of mind. At the same time, Bravo Moving is going to make sure all of the moving tasks get completed with no delay. Since you are going to have one of the most dependable intrastate moving companies California offers by your side, there will be nothing to worry about. We are going to take care of the logistics as well as relocate you with no unpleasant surprises. Therefore, all you should do now is get in touch with us and let our team of professionals handle your moving process.
GET IN TOUCH
Send Us A Quick Email