CALIFORNIA TO ARIZONA MOVERS
Leave all the challenges of moving from California to Arizona in the hands of our capable team of professional movers.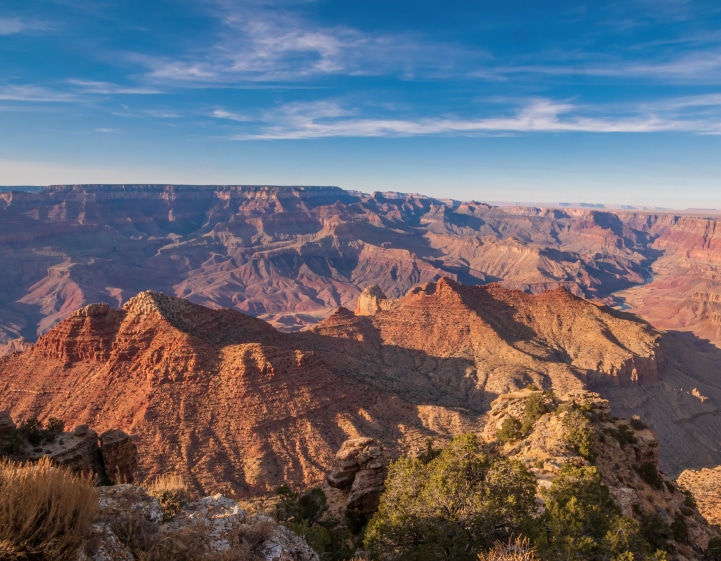 Moving from one place in the country to another can prove to be very difficult to complete on your own. Therefore, we would suggest securing help from a trustworthy moving company with the experience needed to guide you through this process. In case you are looking for help moving from California to Arizona, you are in the right place. If you should decide to invest in hiring us at Bravo Moving to help you with your move, you can bet that we are going to put all the necessary resources at our disposal into successfully helping you with your relocation. All you need to do is to call us. The earlier you do it, the better.
Secure simple moving from California to Arizona with our help
In order to make sure that your relocation is going to be as simple as they get, you should go ahead and secure reliable moving help. Reliable moving help means booking a moving company that has been through plenty of moves so far. Also, that moving company needs to have enough resources to support your moving needs. After all, there are many different types of moves. And while no moves are the same, most of them can fall into one of the clusters used across the moving industry.
Here at our moving company, we can help you with your relocation by providing you with a moving crew that has received the training needed to manage your items, prepare them for the move, safely transport them and then quickly unload them into your home. We know how important it is to swiftly go about your move with interstate movers California offers. Therefore, we made sure to teach all of our associates the techniques they will need in order to securely help with your relocation.
Lastly, let us point out that we understand that moving is an emotional process. With that in mind, we chose people who work with us. Empathy is something that is very much needed when moving. And that is exactly what you are going to receive from us on an emotional level.
Why choose professional California to Arizona movers and not move on your own
Moving on your own can feel inviting in terms of saving money on moving. However, it is exactly the best way to spend far more money than moving with professional help. Here's what professional movers bring to the table:
Relocation routine
Knowledge of best practices
Quickness in executing the move
The necessary tools and packing supplies
Peace of mind
If you have not been through a long distance move before, it is highly unlikely that you will have enough expertise to keep your costs down. One call to best long distance movers in California can ensure that you have no headache before, during, or after the move is over.
Why move from California to Arizona
Have you made the decision to relocate? If you find yourself on the edge but are unsure, knowing why people move from California to Arizona might help you decide.
California is an amazing state to live in. However, living in all of its major cities can be both crowded and expensive. Thanks to the pandemic, many companies realized that it is entirely possible to not come into the office and work remotely. So, naturally, people started looking into California moving services in the search of a more affordable life.
The reason Arizona became so popular is that it is, firstly, far less expensive to live here on a daily basis. Also, rent is lower as well. When it comes to crime, it is all about where you decide to move to. But, given the fact that you will probably be keeping your wadge and moving to a less expensive state, you can bet that you will be able to find the right city and neighborhood to move to. Plus, Arizona does have great weather. All in all, moving here can really be the right decision to make.
How affordable is Arizona really in comparison to the Golden State?
In case you are still unaware of how much affordable it is to live in Arizona, let us put that into perspective for you.
When it comes to housing, Arizona is a whopping 69% cheaper than California! Obviously, we are talking about averages, right? But still, this is a lot! And it does not end there. When it comes to food, groceries are about 25% more affordable here, just like healthcare, and utilities. Just imagine how much more money that is in your pocket after moving from California to Arizona!
The most popular AZ cities to move to
If planning on moving from California to Arizona, you will be interested to know what cities are most popular to live here.
Between 2016 and today, more than 65,000 people decided to move to Arizona from California annually. Out of all those people, about 40,000 per year decided to relocate to the state's capital, Phoenix, AZ. This is entirely understandable given the fact that it is one of the largest cities in the state with probably the most education and job opportunities.
But, if you are not interested in living in Phoenix, here are some other options to think about:
Broadmoor-Broadway
Highland Vista Cinco Via
Catalina Foothills
Peter Howell
San Clemente
All of these represent different parts of Tucson, AZ, one of the most famous cities in this state. 
Book your moving date for moving from California to Arizona now!
By now, it should be easier to make the decision of moving from California to Arizona. Given the fact that we have helped so many people relocate here, we would suggest doing it. Arizona is amazing! When you decide to take this step, know that we are going to be waiting for your call. You should contact us as soon as you decide where you are heading to. Bravo Moving is going to take care of the rest!
GET IN TOUCH
Send Us A Quick Email