LOS ANGELES MOVERS
Reliable movers in Los Angeles County can make your relocation feel like a breeze.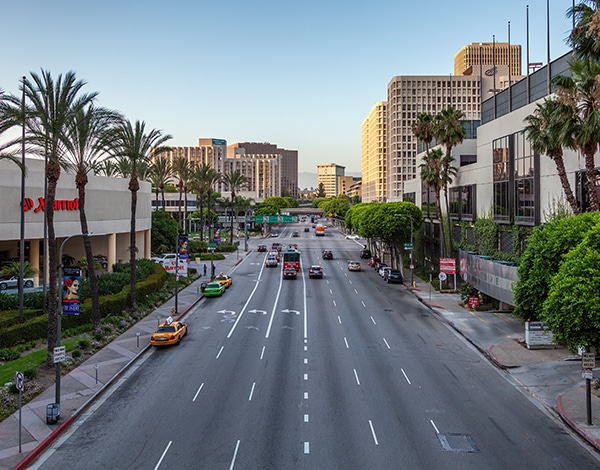 Moving your household or office inventory is not something to be taken lightly. With all the challenges our lifestyle carries, this process can easily turn out to be tricky and difficult. Luckily, our movers in Los Angeles County are there to save the day! As one of the best moving companies in Southern California, we have been a trustworthy partner to clients for a long time, and will take care of your relocation as well! So, from preparing for moving, all the way to carrying it out, here is everything you should know about a professional team, and why we should be by your side!
We offer nothing but quality!
If we are to name all the reasons why clients always turn to us, one will stand out completely! Los Angeles County movers always focus on the quality of the services no matter what kind of relocation takes place. We understand that moving is not the time for making mistakes and our main job is to release you from all that hard work. And since we have a team of professional movers, this process is on a whole other level. 
Our movers in Los Angeles County have the highest quality of moving services
It is completely normal that you are interested in the services your new favorite moving company offers. And since our movers in Los Angeles area know that relocations can quickly go from pleasant to stressful, we decided to cover every single aspect of the moving process. With these moving services, we managed to make countless clients happy and move them to their new homes and offices. Let's go through more details about all of them!
Let us move you locally!
The most common kind of moving is the local one, and we can safely say that we mastered it. Our local movers California has to offer are efficient, punctual, and will finish your move in no time. No matter if you wish to move just across the street or a couple of blocks away, we will be by your side the entire time. Considering that even short relocations can be stressful if you don't approach them properly, it is better you leave it to us and avoid all risks!
But our movers in Los Angeles County can move you long distance as well - It is our specialty!
Those who wish to set on a much longer trip can count on us as well. As we are one of the moving companies in Los Angeles with the best vehicles and movers, your items will be safe the entire time. The process will not last too long and our long distance movers California residents trust will make you enjoy it the entire time. The best thing about it is that we can also help you plan your home if you are doing it for the first time.
Our team of experienced and knowledgeable professionals can handle any move regardless of size and distance. We understand the importance of careful and efficient packing to ensure that your belongings arrive safely at their new home. Additionally, our team of experts will work with you to create the most cost-effective and seamless move possible. We are dedicated to providing a stress-free experience from start to finish. Contact us today to learn more about how we can help make your long distance move to or from Los Angeles County a success.
Your business is safe with us!
And if you are not interested in our residential movers California offers, that means you have different plans. Moving your company means you are making some pretty good business decisions so you should continue doing it.
With the team of our commercial movers in CA, your business will be relocated in no time. But even more importantly, your entire inventory will be safe and sound during the transportation. There is no need for you to bother with preparing everything, as you will have a lot of other things to do. Focus on your current and new clients, while your Los Angeles County moving company does the rest!
Wish to move across California? Just let us know!
Among our team, you can also find professional interstate movers California residents love! They will gladly help you move anywhere in the state and all you need to do is give us more details. No matter if you wish to move your business or home, we are the ones that can help you do it safely and on time. By choosing our moving company Los Angeles based, you will avoid making this relocation super long, and that matters a lot!
Our movers in Los Angeles County can move you anywhere!
And if you want to go bigger, we have a perfect suggestion for you. Just find the state you wish to move to, and let our international movers California offers do the rest. They will take all those complicated tasks up themselves and your only job will be to prepare for your trip there. Relocations like this one are something you shouldn't attempt to do alone, and thanks to us, you will not even have to think about it!
Let us introduce our storage!
Once you begin your relocation you may soon find out that you will need some backup services as well. According to our clients, one of the best ones we can offer is modern and safe storage. Our movers from Los Angeles County treat your items with respect and they will do the same if you decide to leave them with us for some time. And as one of the best moving companies Los Angeles has, we know exactly how! There is nothing better than knowing you have a place to leave your items and come to pick them up once you are ready! Each storage unit is modern, spacious, and safe and the storage services residents turn to are exactly what you need! You can use it when moving, renovating, or simply when you need more space.
The balance between affordable prices and amazing services
Another thing our clients love to mention is our prices. Your relocation shouldn't be expensive and that is our motto! As soon as you decide to move, you can request a free moving estimate on our website. We will only need your current and new location and we will do the rest. Once we have all the details you will be able to receive the approximate price of your move and proceed to organize your budget according to that! With our Los Angeles County movers, there are no hidden fees and prices will definitely fit your pocket!
Benefits of hiring our movers in Los Angeles County
Apart from being affordable and extremely professional, moving with us will have some other benefits as well. Just think about all that time you will have to spend preparing and making plans. This becomes even more serious if you are moving for the first time and lack moving experience. On the other hand, our team has enough skills and knowledge to deal with all the moving challenges. The most important benefits include saving your time as well. Focus on spending more precious time with friends and family, while we load your inventory!
And the process of hiring us is more than easy!
Even if you have all the time in the world to plan your relocation and move, we will not waste you any of it. The process of hiring us is easy and fast and there will be no questions left to hang in the air. Just tell us everything you plan on doing and we will start working on finding you the most suitable date for moving. Along the way, we will provide all kinds of useful advice and what exactly to do before our movers in Los Angeles County arrive at your doorstep!
Welcome to Los Angeles, the city of angels and wonders!
Soon enough we will have one of the best things ever in common, as we will call Los Angeles our home. This amazing city has been on the bucket list of many people and the majority of them will fulfill their dream of moving there. Residents of this city love to say that living in Los Angeles is not something you can do anywhere, but rather a unique lifestyle. This city is home to 3.849 million people and a lot of them are those who came for a short visit, fell in love, and decided to stay forever. We will not only help you move there but help you get to know this place much better.
Living costs in Los Angeles
Rated 176.6/100, living costs in Los Angeles may seem too expensive at first glance. As you can see, they go way above the average and some people may have issues with that. Of course, a lot of things depend on the place you are coming from, especially if your current home is even more expensive. In those situations, Los Angeles is not only perfect but pretty suitable as well.
How often do people move to and from Los Angeles?
A city this popular will always have people moving to and from it. As Los Angeles is one of California's most popular cities, the numbers are always on the run. Back in 2019 before the Global Pandemic, Los Angeles welcomed 1.7% more new residents than in 2018. After the pandemic was over, the city said goodbye to a lot of people looking for cheaper places and more suitable job opportunities. However, by the end of 2022, Los Angeles is back on its feet as it got back to being one of the favorite destinations for people to move to.
Living and working in Los Angeles
To sum it up, living and working in Los Angeles can work out for you as long as you have a good plan. Avoid moving if you struggle to find a good job or if the time is not right. It will be much better to wait a little longer and move once you and your budget are fully ready. Those who plan on looking for jobs in this city should send out job applications on time and on standby for the job interview. One of the best things about Los Angeles is that it welcomes all professions including:
Doctors
Professors and teachers
Lawyers
Accountants
Construction workers
Medical workers
Movers in Los Angeles County invite you to see what others had to say about us!
Relying on first-hand information is always good and it can help you make a better decision. Because of that, take some time to check out our moving reviews and what other people had to say about our movers in Los Angeles county. You will come across a lot of satisfied clients who would trust us with moving their homes all over again. We will be honored to see you join and our entire team will make sure that you end up having the best moving experience too.
Our movers in Los Angeles County are just one phone call away!
It seems like the only thing left to do is to get in touch with us. Our professional team will guide you through the entire process and help you choose suitable moving services. After you receive a moving estimate, we will talk about more details. Then we will proceed to find you the best date for moving out. This will be the perfect time to ask us about anything you want to know as our operators will know exactly how to answer!
With the help of our movers in Los Angeles County, you will have the moving experience of a lifetime! Bravo Moving will help you with your inventory and settling in so that you have all the time in the world to focus on your new life. Let us be your moving partners and have the relocation you deserve!
GET IN TOUCH
Send Us A Quick Email