SAN FRANCISCO MOVERS
Count on reliable movers San Francisco offers to handle your relocation with absolute confidence.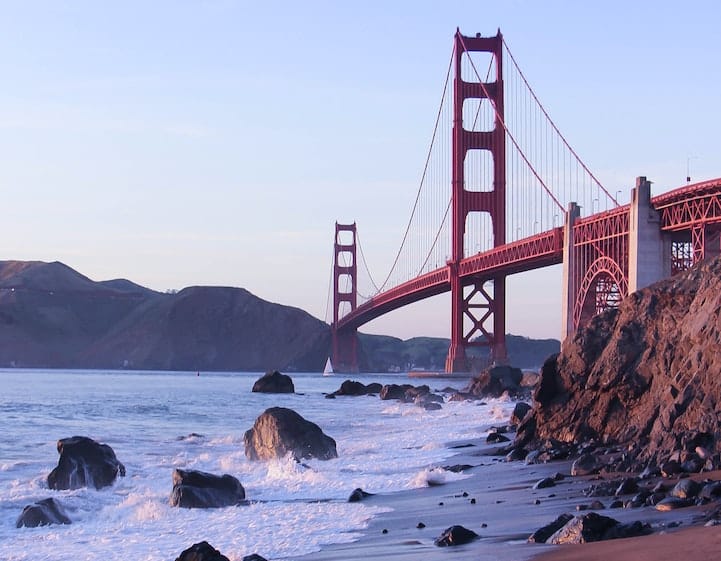 San Francisco, the city of the Golden Gate Bridge, vibrant neighborhoods, and a thriving tech scene, is waiting on you. Bravo Moving is here to make your transition to this dynamic city hassle-free. With the extensive range of services and deep knowledge of the city, our movers San Francisco is proud of are happy to be your trusted partner in this exciting journey.
Why you should pair up with Bravo Moving
In the bustling city of San Francisco, Bravo Moving stands as a beacon of reliability and efficiency for all your moving needs. With a deep understanding of the city's unique charm and challenges, we offer tailored moving solutions to help you transition to the Golden City. Our team of professional movers is dedicated to providing exceptional service, whether you're moving locally within San Francisco or embarking on a long-distance move. We understand that every move is different, and we pride ourselves on adapting and providing personalized solutions for each client. With Bravo Moving, you're not just hiring a moving company; you're partnering with a team that cares about your move as much as you do.
Here are the services you can expect for an effortless moving experience:
Is San Francisco for you?
San Francisco, the City by the Bay, is a vibrant, culturally rich, and diverse city that offers an unparalleled lifestyle. Here are the main things you should know before moving:
Cost of living: San Francisco is one of the most expensive cities in the U.S. The median home price is over $1.3 million, and the average rent for a one-bedroom apartment is about $3,700. However, residents enjoy access to high-quality housing, diverse food options ranging from gourmet restaurants to food trucks, efficient public transportation with a well-connected network of buses, trams, and the BART system, and top-notch healthcare facilities. Of course, before hiring the movers San Francisco offers, decide whether the price is worth the upsides of moving to this city.
Job market: San Francisco is a global hub for tech, finance, and creative industries. It's home to tech giants like Salesforce, Uber, and Twitter and numerous startups. The city's median household income is around $112,449, significantly higher than the national average. The finance sector is also robust, with companies like Wells Fargo and Charles Schwab headquartered here.
Quality of life: San Francisco boasts a mild climate year-round, with temperatures rarely dipping below 45°F or rising above 75°F. Outdoor enthusiasts can explore Glen Canyon Park, Corona Heights, Mount Sutro Forest, and many other great spots. The city also hosts a number of highly-ranked educational institutions, including the likes of Stanford and Berkeley.
Best neighborhoods: San Francisco's neighborhoods are varied and utterly original. Noe Valley is known for its family-friendly environment, with good schools and a strong community vibe. The Mission District, with its vibrant nightlife and eclectic dining scene, is a favorite among young professionals. For seniors, neighborhoods like the Richmond District offer a quieter pace of life, with easy access to parks and recreational facilities.
Moving success lies in the details
Before moving to San Francisco, you should have all the necessary information specific to this location. Once you contact Bravo Moving and get a free estimate, we'll handle all the technical aspects of your move. However, you should focus on making your arrival as stress-free as possible. This way, even the tiniest of details regarding your move will go without a hitch.
Here are the most overlooked but crucial details to consider:
Vehicle registration: If you're moving to San Francisco and plan to bring your car, you must register your vehicle with the California Department of Motor Vehicles (DMV) within 20 days of establishing residency. You'll also need to obtain a California driver's license within ten days of becoming a resident.
Rent control laws: San Francisco has strict rent control laws that apply to buildings built before June 1979. If you're planning to rent, it's important to understand these laws, as they can significantly impact your housing costs.
Moving permits: If you plan to relocate within San Francisco, you will need to obtain two moving permits in total. One is necessary for your current residence, while a separate permit is needed for the new property you are transitioning to. Remember that once you apply for the permit, it'll take time for the San Francisco Municipal Transit Authority (SFMTA) to approve it, so don't wait until the last minute.
Start your San Francisco journey with the best movers San Francisco has to offer
San Francisco is a city that promises opportunities, experiences, and a unique lifestyle. We have some of the best movers San Francisco has on our side, and we're committed to making your move to this incredible city as seamless as possible. Contact us today to start your new life in San Francisco. Your Golden Gate to a new life is just a call away with Bravo Moving.
GET IN TOUCH
Send Us A Quick Email