SAN JOSE MOVERS
Entrust your belongings to professional San Jose movers who specialize in exceptional moving services.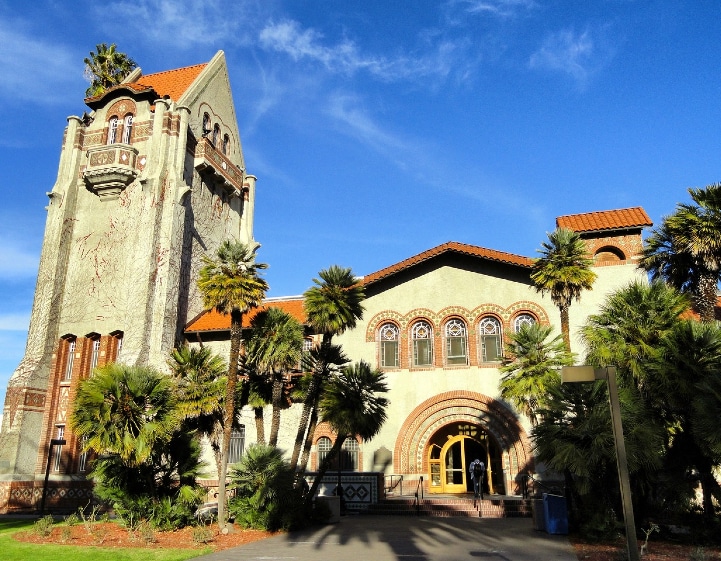 Are you contemplating a move to San Jose? If so, San Jose movers welcome you to the city of opportunity, where the cost of living is balanced by a wealth of job prospects, especially in the thriving tech industry. We are well aware of how complicated the relocation process and the adjustment period can be. Nevertheless, rest assured that with Bravo Moving as your trusted partner, the whole experience will be a breeze. Contact us before making a leap, and we will do everything humanly possible to help you get used to life in the Capital of Silicon Valley.
Why choose Bravo Moving?
Bravo Moving, as experienced movers in San Jose can transform your relocation into an experience to remember! We offer an array of moving solutions that ensure your belongings reach your new home safely, including:
But we are more than just your regular moving company; we're a team of professionals committed to providing our customers with exemplary service. We offer competitive rates and flexible scheduling, both of which you'll realize yourself after you request a free estimate!
Why San Jose is ''the'' place to be?
At the heart of Silicon Valley, this city of 1,013,337 people serves as the bustling hub of innovation and technology, with world-renowned companies and startups driving advancements in various fields. Tech giants like Apple, Google, and Adobe all have their headquarters here, providing a plethora of career opportunities. But it's not just tech. San Jose also boasts a highly advanced healthcare sector, education, and government services.
Of course, the appeal of San Jose extends beyond its ample job openings. Institutions like the San Jose Museum of Art, Movimiento de Arte y Cultura Latino Americana (MACLA), San Jose Center for the Performing Arts, and Hammer Theatre Center, for instance, all turn the city into a cultural haven. And we cannot but mention the phenomenal food! San Jose is majorly influenced by Latino and Hispanic culture, which is perfectly reflected in the local cuisine. Here, residents and visitors alike can get a taste of some of the best tacos, Tostadas, gorditas, and more!
When permanently in the area, you'll have plenty of sights to see and things to do. Venture into the San Pedro Square Market for a fresh dose of entertainment and tasty food. If you are more of a history buff, the somewhat creepy Winchester Mystery House awaits. Then, there's Tech Interactive, a science and technology center that doubles as a favorite among families and tech enthusiasts.
Although San Jose is a large-scale city, its community hasn't been majorly affected by the hustle. In fact, residents remain warm, friendly, and always ready to step in when you need them, making living in this part of California particularly desirable.
Weather in San Jose
San Jose enjoys a Mediterranean climate characterized by mild, wet winters and warm, dry summers. The city experiences relatively mild temperature variations throughout the year, thanks to its proximity to the Pacific Ocean and the sheltering effect of the surrounding hills. Summers in San Jose are typically warm and dry, with average temperatures ranging from the high 70s to the mid-80s Fahrenheit, although it isn't uncommon for them to occasionally reach into the 90s Fahrenheit during heatwaves.
Winters, on the other hand, are mild and relatively wet, with average temperatures ranging from the high 50s to the low 60s Fahrenheit. As for rainfall, it primarily occurs from November to April, with most of the precipitation received during the winter months.
Cost of living
A slight downside to life in San Jose is living costs, which happen to be higher than the national average. Housing, in particular, can be pricey. To own a property in the area, one should expect to pay $986,700 on average. When it comes to rental fees, the figure is $2,366. But don't let that deter you. The higher cost is offset by higher wages. The median household income in San Jose comes down to $125,075, which should be enough to accommodate a quality life.
What you need to know before hiring San Jose movers
Before you pack your bags, remember to familiarize yourself with local laws and regulations. For instance, the Capital of Silicon Valley has strict recycling rules, and it's essential to understand your responsibilities as a resident. Also, ensure you have all the necessary documents ready for your move, such as your ID, proof of address, and employment verification.
Begin anew with the help of movers San Jose residents trust!
Moving to San Jose is a big step, but, as Bravo Moving knows, it's one that comes with many rewards. And with San Jose movers by your side, you can start your new chapter on the right foot. Contact us today, and together, we can make your first venture into the city a downright pleasure!
GET IN TOUCH
Send Us A Quick Email