LOS ANGELES TO SACRAMENTO MOVERS
Moving from Los Angeles to Sacramento can feel like a breeze with the right team by your side.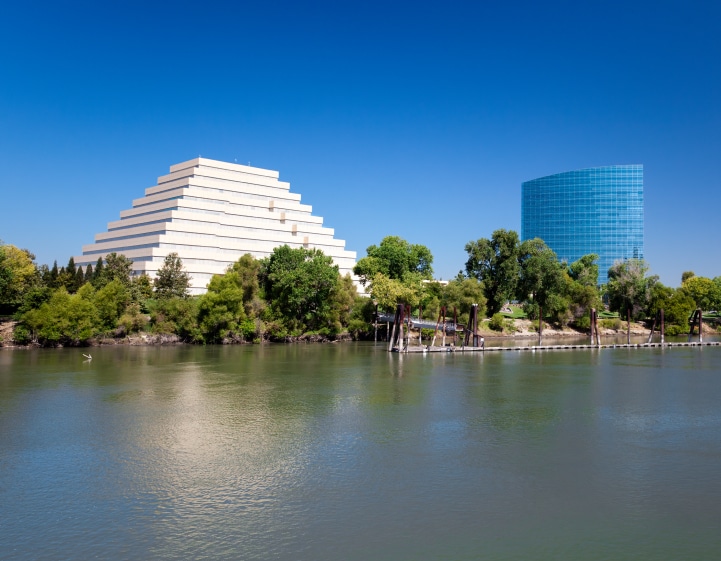 Why do some people have a negative attitude towards moving? Yes, it is complex and challenging. Still, negativity may be connected to not having the right allies. You can change that quite easily! Avoid fear and stress by hiring Bravo Moving. Genuine professional movers Los Angeles to Sacramento will make your move a pleasant experience. Knowledge, skills, experience, adequate equipment, and trusted staff are what you need to be certain your relocation will be a smooth endeavor. That is what we possess and we can prove it once contact us today and schedule the date of your move.
Why is relying on Bravo Moving your smart choice?
In case you want to rely on a company with more than 20 years of experience with excellent solutions and reasonable prices you should get in touch with us directly. Los Angeles to Sacramento movers has enough expertise to execute your relocation flawlessly. As a matter of fact, we are an insured and licensed company with thousands of successful moves as proof of our merit.
Our main goal is to ensure the safety of your belongings. By using modern techniques, tools, and well-trained staff long distance movers in Los Angeles guarantee success. No extreme weather or any type of complication will stop us from giving our best and resolving any problems that may appear along the way. Are your things robust, bulky, expensive, or fragile? With us by your side, be certain we will transport safely your items to a desired location.
As Los Angeles to Sacramento movers, we take pride in our staff
Cooperating with our fantastic team is an amazing experience. Soon you will see you are dealing with true professionals with the knowledge and skills to handle each situation. Our company is devoted to encouraging and rewarding our team. Moreover, we invest in the training of our personnel. As a result, movers and packers Glendale CA will treat your property with great respect and utmost care.
Get the best price for numerous services in our wide offer
Our moving companies Los Angeles to Sacramento offer a variety of premium moving services that you can use according to your needs. Hence, opt for what is most suitable for you:
How can you get in touch with us?
If you are interested in having professionals handle your belongings give us a phone call. Or to speed the process up, ask for a free estimate by filling in a short form on our website. With our non-obligatory estimate, you will know what to budget for the final cost of your move. Furthermore, it's good to know that our aim is to respond to all your estimate requests within 24 hours from Monday to Friday.
Are you ready to replace Los Angeles for Sacramento?
Have no doubt that you won't regret leaving the center of the entertainment industry, a city with around 4 million people. As a matter of fact, you are moving to a smaller city, with a population of about 500, 930 residents, that deserves to be considered one of the best places to live in the country. Though Los Angeles takes pride in its cultural diversity, natural landscapes, fantastic weather, and numerous opportunities, Sacramento definitely deserves your attention. With the assistance of moving companies in Los Angeles area, you are moving to a clean and well-maintained city with a booming economy and fantastic food. Not to mention its high quality of life and affordable homes in comparison to some other major cities.
Costs of living
One thing is for sure, you will be relieved knowing the overall costs of living in Sacramento are about 40% lower than in Los Angeles. As a matter of fact, these costs are 21% higher than the average, while the housing costs are approximately 50% higher than the U.S. average. Hence, the median home value is $435,600. As you can see, this isn't cheap. But in comparison to Los Angeles where the median home price is $883,400, this is quite decent. Thus, get in touch with one of the best Los Angeles to Sacramento moving companies and be certain you are doing the right thing.
Weather
Though Los Angeles can brag about mild to hot and dry weather throughout the year with virtually no humidity there's is one rising issue. Smog as a consequence of air pollution is becoming a great problem in LA. When we observe Sacramento, be sure to enjoy a warm and temperate climate all year long. Hot and dry summers and wet and mild winters are perfect for everyone.
Job opportunities
The job market in LA is known to be quite competitive and there are numerous opportunities in the movie and entertainment industry and technology. However, it's difficult to find a job here. Therefore, a more promising job market awaits in Sacramento. There are a variety of industries here that run the economy. Thus, it has become a thriving area for many people who are hiring long distance movers in Los Angeles. You can find a job in a variety of industries such as:
transportation
government
agriculture
mining
technology
education
healthcare
construction
hospitality
Revel in all the advantages of the capital city of California
Altogether, movers Los Angeles to Sacramento will relocate your belongings to a new home without difficulties. All you need to do is to get in touch with your movers on time and make the necessary preparations. Rely completely on Bravo Moving and its best-equipped fleet. Furthermore, get familiar with the new destination and compare the two cities. Come to Sacramento prepared for both positive and negative things. Nevertheless, there are practically no downsides since living in this lovely city offers tremendous opportunities in every way. Contact us and experience a fully assisted relocation.
References:
https://www.bestplaces.net/cost_of_living/city/california/los_angeles
https://www.bestplaces.net/cost_of_living/city/california/sacramento
http://www.cityofsacramento.org/living-here
GET IN TOUCH
Send Us A Quick Email