LOS ANGELES TO SAN DIEGO MOVERS
Licensed and insured Los Angeles to San Diego movers will take care of every portion of your relocation.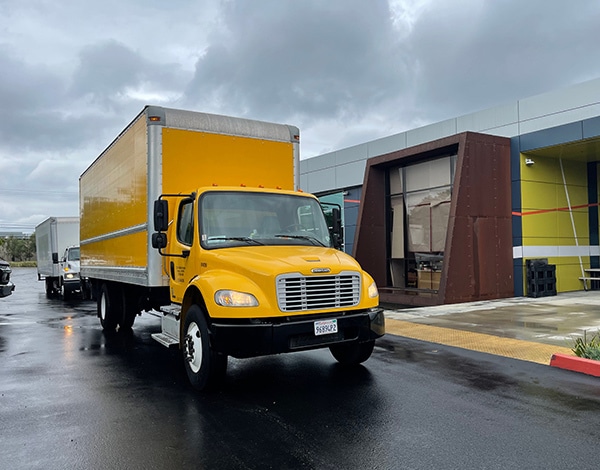 If you are one of those people who simply love to enjoy new things in their life, you should do the same with your relocation. Moving from one city to another surely is an adventure, but it also requires a lot of planning and good decisions. The good news is that you will not be alone! Bravo Moving will be your relocation partner, as our movers Los Angeles to San Diego can carry out your upcoming move completely! Take a look at why California residents always choose us and why we should be your choice as well!
The most reliable moving services you can imagine!
When searching for good and reliable long distance moving companies Southern California based, you are probably looking for nothing but quality! It is completely understandable that your items are too precious to you, to let anyone deal with them. Our team of Los Angeles to San Diego movers will do much more than that! We will send you movers and vehicles suitable for your relocation, all followed by a good relocation plan. To make you fully satisfied with your services we will:
Help you plan your relocation
Choose the most suitable date for you
Give you the price that can fit your pocket
Be at your service anytime
To count on Glendale moving services we provide means to be freed from all that hard work one relocation can put upon you! And to get the right ones, all you need to do is give us more details about your moving plans!
Our movers Los Angeles to San Diego are affordable
Thinking how your relocation will be expensive will get you stressed! However, we are more than proud of our prices as they are one of the main reasons clients keep choosing us! If you get a free moving estimate from us, you will see that we will perfectly fit your budget! There are no hidden fees, and no matter how long your inventory list is, we will still be able to protect your finances. Moving on your own will cost you more, as there will be many unexpected expenses along the way. On the other hand, Los Angeles to San Diego movers will hit the spot!
You don't have enough experience? You don't need it!
Moving from one city to another requires a lot of experience, but not having it shouldn't worry you! After helping countless people relocate, Bravo Moving has plenty of it. Our interstate movers California residents trust cover many areas and are well familiar with the moving routes. instead of dropping off all that furniture with another vehicle you will have to rent, just let us do it. After all, you will have much more fun on the road from LA to SD with your own car!
And even though you may have some experience with moving your furniture around, this will not be the same. Our movers specialize in lifting and moving heavy items, thanks to the professional training they receive. Avoid risking hurting yourself during moving and getting exhausted even before your relocation begins!
Let us be part of your San Diego experience!
Leaving Los Angeles and moving to San Diego is a pretty common moving route. In fact, you will find that a lot of people, both young and elderly will choose to move to the city of San Diego, especially if they had a chance to visit it before. The main reason is that San Diego has a much lower crime rate than LA. In fact, while in recent years crime rate seems to be growing in LA, San Diego is getting more and more suitable for raising kids. 
Apart from that, you will find living costs in San Diego much more affordable. Thanks to many farms in San Diego County, residents have access to fresh goods, and the city itself benefits from that as well. A lot of other cities in California, including LA as well, will rely on the daily delivery of fresh fruits and vegetables from this city. 
While movers in Los Angeles area make plans for your relocation, you can pay a short visit to San Diego. Spend some time exploring its public parks, schools, and galleries as they are many of them. Soon enough you will pick out your favorite spots and get familiar with the city in advance!
Movers Los Angeles to San Diego are easy to hire!
We will not let you spend hours on our website and talking on the phone with our operators. The hiring process is easy and effective, and we don't require much information. Just tell us where exactly would you like to go, and we will try to find a suitable date for moving. Even if you are in a hurry, don't think we don't accept last-minute requests. Our long distance movers Los Angeles understand that things can be unpredictable sometimes. Because of that, our main goal is to prevent stress from being part of your relocation!
Get in touch with us today!
It seems like the only thing left to do is to contact us! Tell us all about your plans and goals, and the Bravo Moving team will listen as always! Let us send you the best team of movers Los Angeles to San Diego and make this relocation the one to remember! Forget about stressing out the night before your move, as you can be assured the right people are assigned to this job. While you wait for us to arrive, you can check what others had today about us. Our client base is full of people who would trust us with their office and home inventory all over again. We will be more than happy to see you join them!
GET IN TOUCH
Send Us A Quick Email